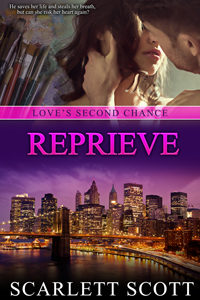 It's been two years since Sophie lost her husband and daughter in a car wreck but time still hasn't healed her wounds. A desperate choice leads her to Trevor, the handsome stranger who saves her life and leaves her wanting more than just a few steamy kisses.
Trevor is content living the fast-paced life of a successful NYC entrepreneur. The last kind of complication he needs is a troubled woman like Sophie. But he's immediately drawn to her even if his bachelor instincts scream for him to run.
As Sophie struggles to fight her growing feelings for Trevor, she's torn between her past and the future. Can she find the strength to finally let go and move on with a man who is everything she never thought she wanted?