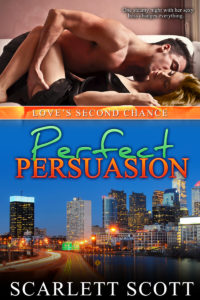 After a wild weekend of passion on a business trip, Claire discovers she's pregnant with her boss's baby. It wouldn't be such a big deal if Logan wasn't the world's most arrogant jerk. But he is, and she decides to keep the pregnancy a secret, even if it means losing her job.
It doesn't take long for Logan to realize what's going on and he isn't happy Claire tried to hide the truth from him. To make matters worse, he and Claire can't seem to agree on anything other than the insane attraction that keeps sparking to life between them. One minute they can't stand to be in the same room and the next, they can't keep their hands to themselves.
Even as their mutual attraction heats up, both are determined to guard their hearts. Claire can't make sense of Logan's hot-then-cold personality and Logan wants more from Claire than she's willing to give. Can they meet each other halfway before it's too late?