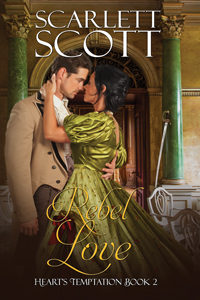 A determined lady
Lady Bella de Vere's matchmaking mother has vowed to win her a duke and nothing less. But Bella secretly yearns for her brother's enigmatic American friend, Mr. Jesse Whitney, even if he's determined to treat her as nothing more than a younger sister.
A man with a past
A Confederate veteran adrift since the Civil War's end, Jesse's been through the fires of hell and back. He knows he should stay far away from his best friend's beautiful sister, but she sees past his façade to the wounded soldier within, and he's sorely tempted to take what should never be his.
A love like no other
Their kisses are scorching, their passion undeniable. But Jesse's bitter past refuses to relinquish its hold on him in more ways than one. Is he strong enough to fight the most important battle of all and win Bella's love forever?