Uncategorized
🔥The final installment of the Notorious Ladies of London series is available now!🔥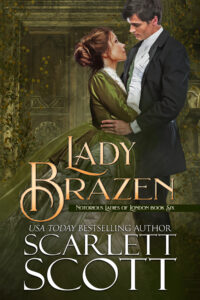 Lady Brazen is here! If enemies-to-lovers meets second chance romance sounds good to you, download your copy to read FREE in KindleUnlimited, or grab your ebook or paperback now here!
This may be the end of the Notorious Ladies, but there's much more to come. I hope you love Pippa and Roland!
But that's not all! A new series is on its way…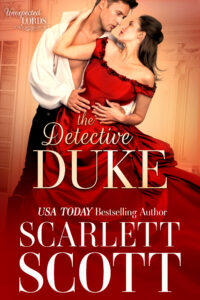 Announcing a NEW series, coming this fall!
You're going to meet sexy, brooding, gruff Chief Inspector Hudson Stone in Lady Brazen. He's also the hero in The Detective Duke, the first book in my brand new series, Unexpected Lords…
He was never meant to be a duke. She was always destined to be a duchess.
Grit, determination, and a will of steel have propelled Hudson Stone through life. No case he faced as Chief Inspector at Scotland Yard went unsolved. But nothing could have prepared the implacable investigator for inheriting a dukedom. Even more maddening than his ducal obligations is Lady Elysande Collingwood, the previous Duke of Wycombe's betrothed. Worst of all, the debts Hudson has been bequeathed along with the title mean he needs to marry an heiress to save his estates from ruin, and the cheerful, dazzling Lady Elysande is the only one he knows.
Elysande was aware the last Duke of Wycombe was marrying her for her immense dowry, and she has no doubt his grim successor wishes to wed her for the same reason. But she has motives of her own for accepting the new duke's offer. Never mind that he is harsh and unsmiling, with a reputation for ruthlessness. Their marriage of convenience suits her perfectly fine.
However, there is absolutely nothing convenient about the feelings she begins to develop for the forbidding man she married. When the shadows of Hudson's past emerge, bringing them closer together, desire sparks. But with a dangerous villain on his heels, Hudson can't afford to get too close to anyone. Too bad his icy heart has other ideas…