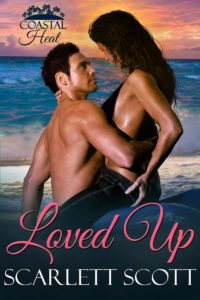 When she accidentally runs into the back of a gorgeous stranger's truck at a stoplight, the last thing on Kassie's mind is indulging in her deepest, hottest fantasies with him. Until the same stranger ends up on her doorstep, she accidentally falls on top of him, and one kiss leads to another.
With his sexy drawl, skilled hands, and a body that makes her panties all but melt, Jace is exactly the kind of man she shouldn't be getting involved with after breaking off her engagement and starting a new life in another state. But she's helpless to resist the powerful desire he makes her feel, and before long, she's letting him have his wicked way with her all over town.
Jace knows that falling for a woman like Kassie's a bad idea. He's had enough heartbreak in his past to see the signs. He can tell she's ready to run, but when she's in his arms, he'll do everything he can to make her stay.