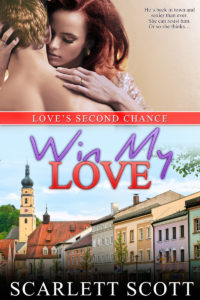 Wynne Carter's one-night-stand with Hollywood bad boy Derek Shaw resulted in life-changing consequences in the form of her precious daughter. Years later, she isn't prepared to face him or his questions when he returns to her small town seeking answers.
With his acting career on hiatus thanks to his wild past, discovering he has a daughter is reason enough for Derek to stick around. Spending timing with her mom isn't too shabby either, and soon he can't keep Wynne or her long legs off his mind.
Wynne knows a man like Derek is made for sin, not happily-ever-afters, but resisting him proves pretty darn impossible. For a while, it looks as if the unlikely pairing of the single mom and the heartthrob might make it after all. Until Hollywood wants its leading man back, and their new relationship threatens to fall apart forever.