The last book in the Sins and Scoundrels series is available in Kindle Unlimited today!
If you've been following the Sins and Scoundrels series, you're already familiar with Monty, the ne'er do well wicked rake with a bad reputation and a penchant for inventing his own curse words. But what happens when Monty decides to make amends for his past sins by marrying his best friend's sister?
Duke of Debauchery is available now, and it's free to read in Kindle Unlimited. Monty is a character I enjoyed building throughout the course of the series, and I hope you'll love getting to know what makes him tick as he finds his own happily ever after at last. (And P.S. This book happens to have one of my favorite love scenes I've ever written.) Get it here!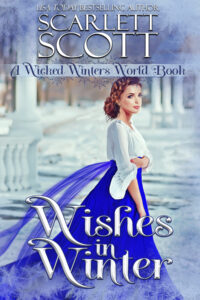 And if you're in search for some additional feel-good steamy Regency romance, I've just re-released Wishes in Winter, a novella that previously appeared in the collection A Lady's Christmas Rake. It's technically book 3.5 in the Wicked Winters series (although Amazon won't let me number it that way) but it's also a stand-alone and can be enjoyed in any order. Don't miss Freckles and Alistair! It's also free in Kindle Unlimited or just 99 cents. Grab it here!
I hope this finds you in good health and happiness wherever you are in the world. Hugs from me to you!
XO,
Scarlett