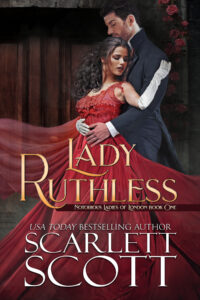 The first book in a sizzling new series about daring ladies who know what they want and aren't afraid to get it…
Lady Calliope Manning is determined to punish the man she holds responsible for her beloved brother's death. She will do anything in her power to destroy him. When rumors swirl that the Earl of Sinclair requires a wealthy bride to rescue himself from dire financial straits, she seizes the opportunity to ruin him at last.
Justin "Sin" Vaughn, Earl of Sinclair, needs to marry an heiress, and he needs to marry one now. But the sudden, anonymous publication of salacious memoirs rumored to be his obliterates his chances. With polite society convinced he is a murderer, he has only one choice: find the person behind his supposed memoirs and get his revenge.
Callie never expected Lord Sinclair to discover she wrote Confessions of a Sinful Earl. Or to abduct her and demand restitution in the form of her own hand in marriage. She definitely did not expect to find him so difficult to resist…
Sin is about to teach the beautiful, perfidious Lady Callie a lesson in ruthlessness. One scorching-hot kiss at a time.