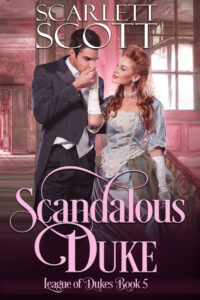 Sexy single father duke on a mission to catch a villain. ✔
Talented American actress with dangerous secrets. ✔
All wrong for each other. ✔
But when they're in each other's arms, it's oh so right. ✔✔✔
The next installment in the League of Dukes series is HERE, and London's most dutiful duke is about to turn scandalous. I hope you're ready for Felix and Johanna.
FREE in Kindle Unlimited. Also available in paperback. Audiobook coming soon! Get it here.
And, in case you missed it, the next installment in The Wicked Winters series released last week! Wagered in Winter is Ash and Pru's story, and it's got a wicked rake who falls hard, a snowball fight, and a whole lot of steam! Grab yours here.