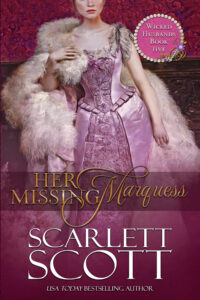 Many of you have asked me about continuing the Wicked Husbands series with Nell's story, and I'm so excited to be bringing you her story at last! Here's the official blurb:
Nell, Lady Needham, has earned her scandalous reputation by devoting her days to an endless barrage of wild parties in the wake of her husband's devastating betrayal. But her appetite for distraction is no longer as voracious as it once was. She longs for a true marriage and a family, and she has finally found just the man to give her both. All she has to do is convince the Marquess of Needham to grant her the divorce she requires so she can move on.
Three years ago, Jack ruined his marriage in a moment of drunken stupidity. He gave his wife the distance she wanted and deserved in an effort to atone for his sins. But when she writes him requesting a divorce so she can marry another man, he realizes the time has come for him to return home and attempt to reclaim the woman he's never stopped loving.
Nell has no intention of giving Jack a second chance, for the pain he caused her runs far too deep. When her handsome husband begins a war of seduction to regain her trust, she is determined to remain impervious as ever. But old temptations prove difficult to resist, and this time, Jack isn't going to give her up without a fight. He'll do anything to prove her heart is still his, even as his past sins threaten to consume them both.
Coming in early spring 2020, but you can pre-order your copy now!
And some other exciting book news – the next book in my Sins and Scoundrels series, Earl of Every Sin, is releasing early! Pre-order for the special price of $2.99 through this weekend. Get your copy on Monday, 11/18. I loved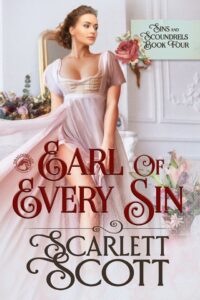 every minute of writing this book, and I hope you'll love Alessandro and Catriona too!
See you next week!
XO,
Scarlett