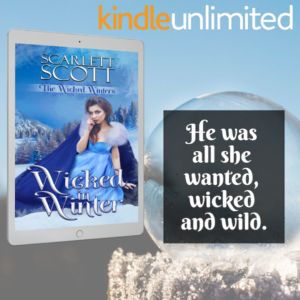 I hope you need a sexy, arrogant Regency billionaire in your life who's got a heart of gold lurking beneath his bad-boy exterior, because it's release day for Wicked in Winter! The Wicked Winters series kicks off a fun new set of Regency romps I'll be releasing once a month now through February. Like all my series, each book will be standalone, but feel free to read them in order. So what are you waiting for? Go forth and click!
Here is the rundown of The Wicked Winters:
Wedded in Winter (Coming in mid-October in the special limited collection Once Upon A Christmas Wedding!)
And while you're at it, how about a free book? My book Her Errant Earl is included in the fabulous collection Dashing Dukes and Romantic Rogues, along with great reads from Christi Caldwell, Eva Devon, Annabelle Anders, and Tammy Andresen. It's free 9/26 through 9/30 only, so if you haven't already gotten your copy, do it now!

Don't forget that next week is release day for Shameless Duke, book 4 in my League of Dukes series! I just know you're going to love Lucien. This book has adventures all over London, a trip to Madame Tussauds, danger, lemonade, and sizzling steam. October 1st is the day!
Until then, happy reading, and don't behave!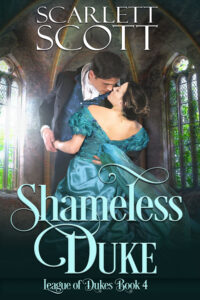 XO,
Scarlett