She's a lady Pinkerton agent. He's a duke who doesn't believe in love. She thinks he's arrogant. He thinks she's vexing. One kiss changes everything.
That's right, it's release day for the fourth installment of the League of Dukes series, Shameless Duke! I hope you've been waiting for Lucien and Hazel's story. I've said it before, but I'll say it again: I loved every minute of writing this book. And I know I'm not supposed to have favorites, but Shameless Duke is one of mine! It's got intrigue, steam, two people with painful pasts finding healing in each other, and yes, lemonade, turrets, and dynamite, not to mention so much more. I can't wait for you to read it.
This October is extra special, because I'll have two more releases coming your way later on.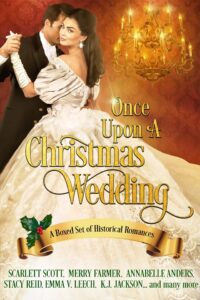 Don't miss this fabulous boxes set of 27 stories, including Wedded in Winter (The Wicked Winters Book 2), coming mid-October
There is only one man Beatrix Winter has ever desired, but as her brother's loyal right-hand man, Merrick Hart has never spared her a glance. When her family departs to celebrate Christmas in the country, unintentionally leaving Beatrix behind, Merrick agrees to escort her. Beatrix is the one temptation Merrick has always resisted, but a man can only endure so much time alone with the woman he has been secretly longing for…
Check it out on our Goodreads Page »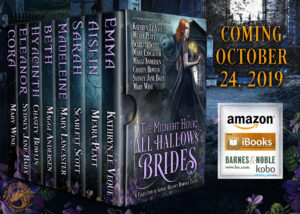 AND, don't miss this Poe-inspired collection, including Sarah by me (Sins and Scoundrels 3.5)!
Haunted by betrayal and the tragic death of her sister, Lady Sarah Bolingbroke seeks vengeance against the man she holds responsible for both. But the Earl of Markham is equally plagued by the events that cost him the woman he loved. When Lady Sarah reappears in his life, he's determined to reveal the truth and win her heart. Can love save them, or will the sins of the past destroy them? Pre-order now!