Don't miss the next installment in my steamy Regency series Sins and Scoundrels! Duncan is back, and he's out for revenge. But the one woman who holds the key to his venge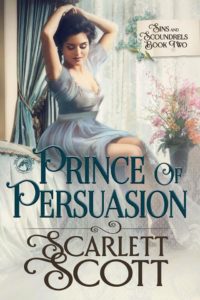 ance also holds the keys to his heart! Get it now or read it FREE in Kindle Unlimited!
Duncan Kirkwood made her body perform strange, disturbing feats. His wickedness intrigued her. His darkness lured her. His masculine beauty took her breath. He made her wish for stolen kisses, sin, and freedom.
None of which she had ever experienced.
None of which she was likely to experience.
All of which she wanted to.