Uncategorized
'Tis the season for wicked dukes and not-dukes and pirates!
Duke of Depravity releases in just ten days! I can't wait for you to read Crispin and Jacinda's story, and I hope you'll love it every bit as much as I loved writing it. Crispin is my favorite sort of hero to write—dark and jaded, but with a good heart. Now how about a teaser?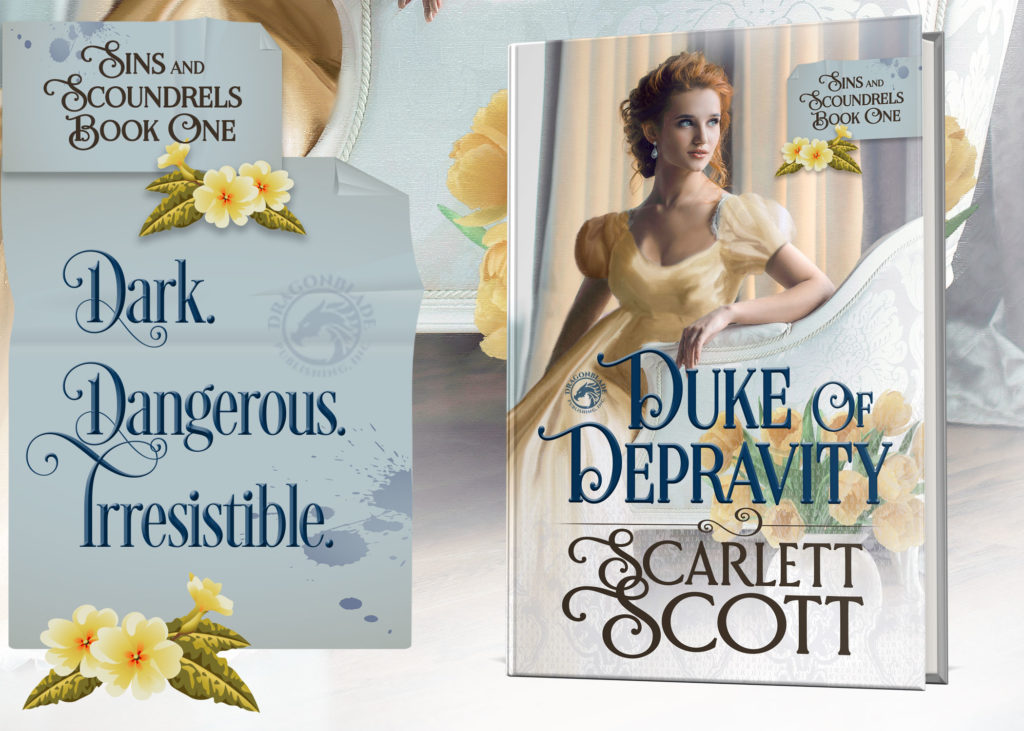 She thought herself a worthy opponent, did she? Well, she thought wrong. For if she wanted to battle him, she ought to acquaint herself with one fact.
She would never emerge the victor.
A growl sounded deep in his throat. "You have gone too far, Miss Governess."
Her gaze grew wary. "Your Grace?"
Perhaps she was asking if she needed to fear him.
The answer was yes.
It had always been yes.
Would forever be, simply, yes.
He had demons in his soul, and they wanted to consume her. To make little Miss Governess his delectable sacrifice. Perhaps she could assuage the ache. The blinding need. The all-consuming hunger.
He skirted the desk. Before he could control himself or ponder the wisdom of his reaction, his hands found the supple curve of her waist. The vile, filthy creature he had become screamed to be unleashed.
Duke of Depravity releases on 12/14 but you can pre-order it now for just 99 cents!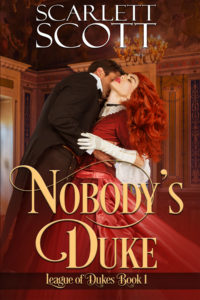 What else have I got up my sleeve? The League of Dukes series, of course! Book 1, Nobody's Duke, is the story of Clay (our beloved not-butler from Her Deceptive Duke) and Ara, the woman he loved and lost. It's packed with angst, all the feels, and a slow burn that turns into a whole lot more. It's available for pre-order now!
Plus, ahoy! Pirates! In case you missed Lord of Pirates in the Wicked Rogue of Mine collection (August 2018), it's swashbuckling its way back onto e-readers in February and is available for pre-order for just 99 cents too. This little novella is packed with adventure and steam, and the re-release contains a ne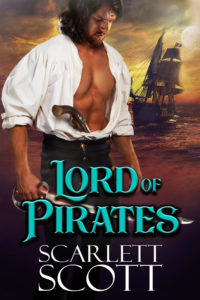 ver-before published extended version in addition to a bonus excerpt from Book 2 in the League of Dukes series that won't be available anywhere else!
That's right, the Duke of Carlisle will be getting his happily ever after (but first his comeuppance) very soon in Book 2. Some of you loved him. Some of you hated him. I hope you'll all want to read his story. I'll be revealing the title and cover for Carlisle's story next month. For now, it's my fun little secret.
In the mean time, don't forget to catch my latest release, The Night Before Scandal, in Seduced Under the Mistletoe, a collection of 15 super hot historical romance novellas that will only be available for a limited time! One-click your copy now or read free in Kindle Unlimited! It's packed with Christmassy goodness and scorching love scenes. The Night Before Scandal features Lord Harry Marlow from Darling Duke. So many of you asked me to write Harry's story that I couldn't resist!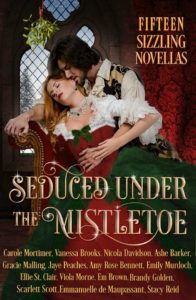 That's all from me for now. Until next time, don't behave!
XO,
Scarlett