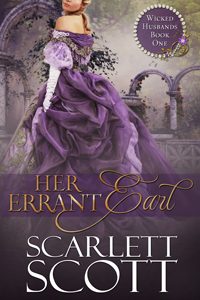 An American heiress married for her dowry
When Victoria fell in love with the Earl of Pembroke, she never imagined he'd heartlessly wed, bed, and abandon her in the countryside. After he suddenly returns, determined to prove to her he's a changed man, she's not about to forgive him, trust him, or succumb to his scorching kisses.
A future duke trapped by obligation
Will has devoted his life to enraging his loathsome father by creating one scandal after the next. Duty forces him back to the wife he resents, but he isn't prepared for the raw desire she makes him feel. Seducing her will hardly be a tedious task. Guarding his heart, however, is another matter entirely.
A marriage of convenience no more
What begins in deception and necessity turns into an attraction neither can deny. Can their newfound passion keep them together forever, or will the truth tear them apart?