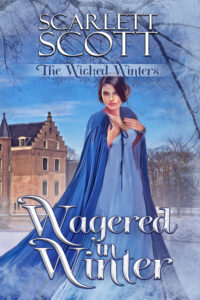 Lord Ashley Rawdon has agreed to accompany his painfully shy brother, the Duke of Coventry, to a country house party with the goal of securing him a wealthy bride. A dedicated rake, Ashley is so confident he can help his brother to ensnare the lady of his choosing, he offers him a wager. It's too bad the lady his brother selects is Miss Prudence Winter, who is infuriating, stubborn, and far too alluring.
Pru has no patience for sophisticated, handsome scoundrels like Lord Ashley. Nor does she seek a husband. All she wants is to spend the house party in peace so she can return to her charity work in London. But Lord Ashley is persistent. And far too charming.
Ashley's plan is proceeding splendidly. Until he finds himself accidentally stranded with Pru, and he cannot resist stealing a kiss…
Read now!